Burlington Danes Head Sally Coates is now a Dame
A number of people living or working in Hammersmith and Fulham are included in the newly published Queen's New Year Honours List.

Sally Coates, Principal of Burlington Danes Academy in Shepherd's Bush has been made a Dame. Or to give the awards its full title, a Dames Commander of the Order of the British Empire.
The award was given in recognition of 59 year-old Dame Sally's services to education.
On her twitter, where she describes herself as "academy principal and mum of four plus three stepchildren married to another headteacher!" she tweeted: "Thank you for all the congratulations. Very honoured to receive the award and looking forward to 2013 in a great school."
Dame Sally, who has worked in teaching since she was 22, took over the secondary school in White City, replacing a school in special measures, in 2008. Since then, she has been credited with transforming Burlington Danes, part of the ARK group of schools, and in 2011 it was shortlisted as one of the outstanding secondary schools of the year by the Times Educational Supplement.
The award citation said: " Sally Coates has made a consistent contribution to improving educational outcomes for children in some of the most deprived areas of London. She led the Sacred Heart School in Camberwell to an "outstanding" Ofsted rating, and as Principal of Burlington Danes Academy in Hammersmith is now transforming the educational
environment for those who attended its underperforming predecessor."
Dr Anat Karen Liebreich has been awarded an MBE for services to Education and Hortliculture, including her work as trustee of Hammersmith Community Gardens Association, co-founder of Abundance London, an award-winning project to harvest the seasonal glut of local fruit, and on the steering committee of Chelsea Fringe, a new festival of flowers, gardens and gardening in London.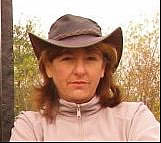 Karen, who also helped to bring the Chiswick House Kitchen Garden back to life, said that she was "'pretty chuffed" at receiving the award. She has published five books, including the acclaimed Letter in a Bottle, which was recently dramatised on Radio 4.
In Fulham, staff at the Andrew Robson Bridge Club in Parsons Green Lane have been congratulating club founder Andrew upon his award of an OBE in The Queen's New Year Honour list.
Andrew, who was honoured for services to Bridge and to charity, is widely regarded as one of the finest Bridge player/teacher/writers in the world today. When not at his Club, Andrew travels the country, inspiring thousands at the many charity functions and master classes he leads.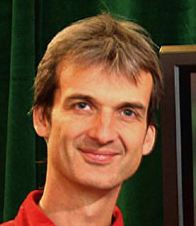 As a writer, Andrew began in the early Nineties writing for the Oldie, the Spectator and the Express on Sunday, and has now been writing for Country Life for nearly 20 years and Money Week for nearly ten. He is most famous, however, for his daily column in The Times, as well as a series of books for fellow Bridge players.
When not Bridging, Andrew says he loves to ride his mountain bike. He lives in North Barnes with his wife Lorna and two daughters, Hannah and Mimi.
He says: " I am absolutely bowled over by this award, which I accept on behalf of all Bridge lovers and especially Club Members. I hope you will all take some well deserved reflected glory, as in many ways we achieved it together by our love of Bridge, plus the spirit in which we play it.
" It is fabulous for Bridge to be recognised in this way and I owe a huge debt of gratitude to all those within the Club who made it happen (behind my back!). I look forward to seeing you in the New Year, when we can all celebrate together."
December 31, 2012