Agents concerned that 'new normal' might not suit local property

Units still selling in Montpelier House on Glenthorne Road
Local estate agents are reporting a quick pick up in sales following the restrictions on property market transactions ending but some are concerned for the future.
They are struggling to predict the longer term impact on the market and how it will impact Hammersmith in particular.
A director at one firm based in W6 said, "There has been a massive expansion of the number of flats built in Hammersmith and an even bigger amount in the pipeline. One of the main attractions of the area has been the excellent public transport links for which people were willing to pay a premium but the question now is does the 'new normal' make these less of a factor.
"If we are entering an age of permanently social distanced travel and more home working, a small flat in Hammersmith might start to seem less attractive compared to a larger one ten minutes or more further from work."
Other agents point out that if there is no upgrade of signalling on the Piccadilly line, the local underground service in Hammersmith will start to look increasingly dated compared to those areas with Crossrail stations. Thousands of new flats are currently planned which may provide an alternative to living in this area.
The local agent added, "The secondary market is very active at the moment and I see no problem selling quality properties but the primary market is really challenging and new build units will be hard to shift unless they have a unique aspect."
Just two new build properties have been reported as being sold so far this year including one in Montpelier House on Glenthorne Road.
The average price of a property in the W6 postcode area during the first quarter of the year was £878,895 up 18.6% on the year but there were only 46 transactions reported to the Land Registry during this period. With volumes so low movements in the average price tend to be determined more than the proportion of houses to flats being sold than the general movement of the market. Both flat and house prices are down over the year in Hammersmith when looked at in isolation.

Property on Upper Mall sold for £3,200,000 in March
There were fewer larger houses sold in the area so far this year but prime property with rive views continued to be popular with buyers right up until lockdown. A five bedroom end of terrace property on Upper Mall sold for £3,200,000 in March. It has a terrace overlooking the Thames.

Hammersmith Property Prices - (January - March 2020)
Area
Semi-
Det
Sales
Terraced
Sales
Flats/
Mais
Sales
Overall Ave
Total Sales
W6 0
0
0
1344100
10
669750
7
1066426
17
W6 7
0
0
1650000
1
587833
6
739571
7
W6 8
0
0
1086333
6
499167
3
890611
9
W6 9
0
0
1153750
4
499617
9
700888
13
Total
0
0
1248762
21
568372
25
878985
46
Last quarter
-
-
-12.0%
-30.0%
-2.2%
-40.5%
-15.1%
-42.5%
Last year
-
-
-3.1%
75.0%
-7.7%
-57.6%
18.6%
-36.1%
Last three years
-
-
-12.1%
-44.7%
-9.4%
-71.6%
-0.4%
-64.3%
Last five years
-
-
-6.7%
-27.6%
-36.8%
-70.6%
-13.1%
-59.6%
Last ten years
-
-
39.7%
-52.3%
70.8%
-46.8%
45.5%
-49.5%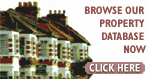 According to the Land Registry's House Price Index, London was the best performing region of the country seeing a 4.7% rise in prices up to the end of March 2020. This brought the average price in the capital to £485,794. The rise for England was of 2.2% bringing the average property value to £248,271.
The Nationwide's House Price Index showed a similar picture with a 3.7% annual growth rate for prices up until the end of April, the fastest since February 2017.
Commenting on the figures, Robert Gardner, Nationwide's Chief Economist, said, "In the opening months of 2020, before the pandemic struck the UK, the housing market had been steadily gathering momentum. Activity levels and price growth were edging up thanks to continued robust labour market conditions, low borrowing costs and a more stable political backdrop following the general election.
"But housing market activity is now grinding to a halt as a result of the measures implemented to control the spread of the virus, and where the government has recommended not entering into housing transactions during this period."
He added that while the low level of transaction might mean it is difficult to calculate the index in the short term, "the raft of policies adopted to support the economy, including to protect businesses and jobs, to support peoples' incomes and keep borrowing costs down, should set the stage for a rebound once the shock passes, and help limit long-term damage to the economy. "
July 3, 2020