Come along and enjoy some much needed sparkle (Ad)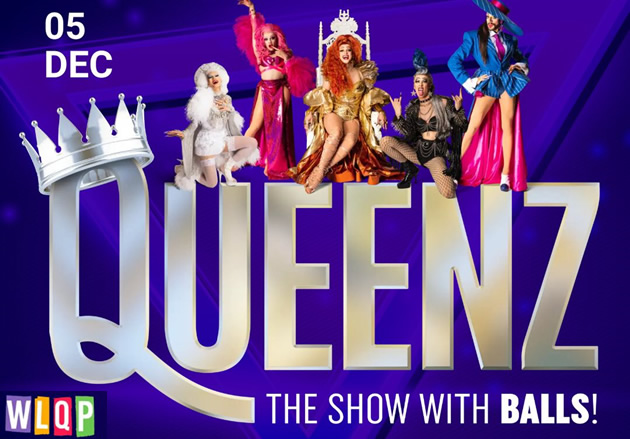 Over the years, places for the LGBTQ+ community to meet, socialise and feel safe have vanished from West London.
The West London Queer Project aims to fill this void, create a supportive community and bring some much needed sparkle to our side of London. This is our exciting December lineup…
Sunday the 5th, we have the brilliant "Queenz the Show" featuring 5 vocal powerhouses armed with songs, sass and plenty to say... ready to spread the word, fly the flag and march to an anthemic new beat.

Dec 5th, 7 pm, tickets £8
Get ready for a non-apologetic, sequin clad pop party, celebrating unity, unicorns, divas and death drops - The night out we've all been waiting for!


Sunday the 12th, we have Internet Sensation, Mark Bittlestone AKA: @Poofsrus who will be hosting an evening of comedy along his friends Kate Martin and Gbemi Oladipo …and YOU! Yes, that's right! We're opening up the WLQP Sunday Stage to those new acts who want to sing, dance, drag or whatever it is that you do to entertain! Email us if you're interested in taking part at westlondonqueerproject@mail.com.

Dec 12th, 7 pm, tickets £6
Sunday the 26th - Headlining at our Boxing Day Party we are joined with a performance from the amazing Sugababe, Mutya Buena! You also don't want to miss this night with our special guest DJ El Conchitas.
Dec 26th, 7pm onwards, tickets £10
Get your tickets at at www.westlondonqueerproject.com and follow us on social media @westlondonqueerproject Facebook and Instagram.
Advertisement
November 24, 2021