Police bring him to a halt using tactical contact opposite Olympia Exhibition Centre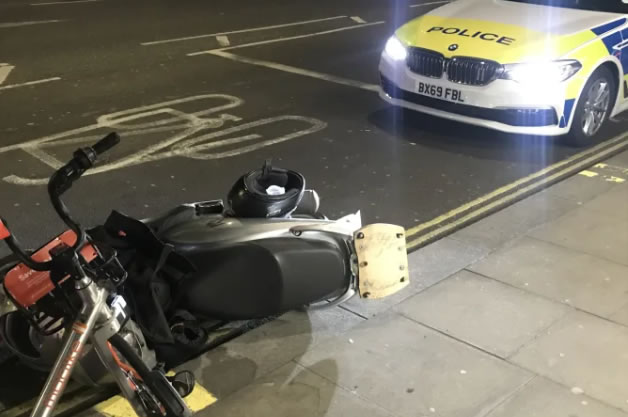 He was first observed on Ladbroke Grove on a scooter that had previously failed to stop for police. He was pursued by officers on motorcycles and in cars while he attempted to flee at speed sometimes using pavements and driving dangerously throughout.
Tactical contact was used by officers from the Met's Operation Venice team bringing the pursuit to a safe conclusion near the Olympia Exhibition Centre and the junction with North End Road. Operation Venice is the Met's unit to tackle moped enabled crime.
The rider ran into a nearby housing estate and a helicopter from the National Police Air Service was called along with a Dog Support Unit. He was located hiding in a bush and tried to flee again but was soon caught.
He has been taken into custody at a central London police station.
March 27, 2020