Buyers still willing to pay high prices despite uncertainty

St Peter's House sold for £2,940,000.
Hammersmith's property market seems to have suffered less during the pandemic than was initially feared.
The latest figures from the Land Registry show that, while the number of transactions fell sharply in the W6 postcode area since the end of March with only 78 recorded since the beginning of the pandemic, prices have held up and demand remains particularly for larger properties.
In the third quarter of the year the average price paid for a residential property in Hammersmith W6 was £901,342. This was a 16.3% fall from the same period last year but the comparison period was an all-time high for the market driven by the marketing of high priced units in new developments.
Buyers have not been discouraged from paying multi-million pound prices for family homes in good streets recently with £2,940,000 changing hands for St Peter's House in prestigious St Peter's Square and £2,425,000 for a terraced property in Agate Road. £2,450,000 was paid for an apartment in Goldhurst House, Parr's Way.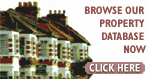 Concern does however remain for the future of the market. One local estate agent said, "The stamp duty reduction works well for Hammersmith and particularly higher ticket properties. Other areas of London are actually seeing record highs during lockdown but in W6 the price differential between flats and houses is not as great because of all the premium units that have recently been added. Even so there is very little discounting from the prices at which homes are listed at right now.
"Things may change when the government starts to look to stamp duty again to plug the great big hole in their finances and that could mean the emphasis in the market switches back to cheaper properties. However, there is a danger that over-cautious lending policies by the banks and building societies means that the current risible level of transactions we are seeing becomes the norm rather than the exception."
Hammersmith Property Prices - (July - September 2020)
Area
Semi-
Det
Sales
Terraced
Sales
Flats/
Mais
Sales
Overall Ave
Total Sales
W6 0
1701000
1
1658600
5
475600
10
921875
16
W6 7
0
0
973333
3
692500
2
861000
5
W6 8
0
0
1117583
6
462200
5
819682
11
W6 9
0
0
1140000
1
1007900
5
1029917
6
Total
1701000
1
1270567
15
613250
22
901342
38
Last quarter
-
-
2.5%
-11.8%
-0.6%
0.0%
0.0%
-5.0%
Last year
-
-
-6.5%
-54.5%
-34.5%
-73.5%
-16.3%
-68.3%
Last three years
-
-
-7.6%
-44.4%
-42.3%
-76.3%
-20.7%
-69.1%
Last five years
-
-
-8.4%
66.7%
-21.3%
-53.2%
2.5%
-33.3%
Last ten years
-
-
46.6%
-69.4%
61.0%
-71.4%
51.3%
-71.0%
Nationally the Nationwide House Price Index showed a year on year increase of 5% to £226,129 up to the end of September. For London the average has risen by 4.4% over the year to £480,857.
Robert Gardner, Nationwide's Chief Economist, said: "Housing market activity has recovered strongly in recent months. Mortgage approvals for house purchase rose from c66,000 in July to almost 85,000 in August - the highest since 2007, well above the monthly average of 66,000 prevailing in 2019.
"The rebound reflects a number of factors. Pent-up demand is coming through, with decisions taken to move before lockdown now progressing. The stamp duty holiday is adding to momentum by bringing purchases forward. Behavioural shifts may also be boosting activity as people reassess their housing needs and preferences as a result of life in lockdown."
November 20, 2020