Covid-19, Brexit, cladding issues and a collapsing economy have little effect

A house in Coulter Road went for £2,478,000 towards the end of last year
The latest official data suggests that residential property prices in the Hammersmith area finished the year where they started despite the huge challenges 2020 presented.
The robustness of the market has given some local agents hope that 2021 provide a more calm and rewarding experience.
According to the Land Registry the average price of a property sold in the W6 post code area in the final quarter of 2020 was £984,583 just 0.8% down on the same three months in the previous year.
Although volumes remain small according to the latest data, agents report that delays in registering the deeds with the Land Registry are much longer than they have been previously and the 38 properties reported as being sold so far is likely to be revised upwards considerably.
It is also thought that there will be a late rush of sales pushed through as people aim to meet the stamp duty extension deadline.
As in previous quarters during the pandemic, family houses continue to be very much in demand. The highest price paid during the period was for a terraced house in Beauclerc Road which changed hands for £2,730,000 followed by another terraced house in Coulter Road which cost its new owners £2,478,000.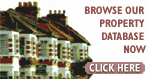 One local estate agent said, "Hammersmith is in some ways the ideal post-Covid location. Public transport is likely to be less crowded as even if people travel in the same numbers when confidence returns, Crossrail will finally be taking some of the strain off local Underground services.
"By the same token you have bucolic bliss just a short walk away by the river. Combine this with good schools and a town centre which is set for a very positive transformation over the next few years, it is not understand why the area has had such a vote of confidence from buyers at this incredibly difficult time. Covid-19, Brexit, issues over the certification of cladding and the state of the economy individually could have brought the market down but collectively they have failed.
"The only real brake on the market going forward is the bridge closure with many buyers put off by the uncertainty."

Hammersmith Property Prices - (July - September 2020)
Area
Semi-
Det
Sales
Terraced
Sales
Flats/
Mais
Sales
Overall Ave
Total Sales
W6 0
0
0
1693432
9
492179
7
1167884
16
W6 7
0
0
1100000
1
0
0
1100000
1
W6 8
0
0
808333
3
512000
4
639000
7
W6 9
0
0
1393500
5
687500
9
939643
14
Total
0
0
1429633
18
584037
20
984583
38
Last quarter
-
-
2.2%
-48.6%
-36.0%
-71.8%
-10.3%
-65.1%
Last year
-
-
2.1%
-41.9%
1.8%
-59.2%
-0.8%
-56.8%
Last three years
-
-
11.8%
-37.9%
-39.6%
-84.0%
-4.5%
-75.5%
Last five years
-
-
31.4%
200.0%
34.2%
53.8%
53.5%
100.0%
Last ten years
-
-
119.9%
80.0%
62.8%
53.8%
102.8%
65.2%
The Nationwide House Price Index for January showed that the annual rate of increase i slowed to 6.4% from 7.3% in December, while average house prices have fallen by 0.3% month-on-month, from £230,920 in December to £229,748 in January.
Robert Gardner, chief economist at Nationwide, said, "To a large extent, the slowdown probably reflects a tapering of demand ahead of the end of the stamp duty holiday, which prompted many people considering a house move to bring forward their purchase. While the stamp duty holiday is not due to expire until the end of March, activity would be expected to weaken well before that, given that the purchase process typically takes several months (note that our house price index is based on data at the mortgage approval stage)."
February 12, 2021